COMPANY INFO

CAHAYA ABADI ELECTRIC was founded since 2004 as a trading company for electrical equipment and building material. The company is the importer and distribution of CAME Automatic Gates , TERAOKA Auto Door , GRIZZLY Automatic Door ,RIB Automatic System, and Access Card System.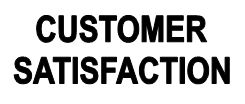 We believe and understand that the customer satisfaction is the most important thing for our company, therefore we have technical support to back up our products.
The totality of features and characteristics of the products and services to satisfy our customers

It is our commitment to keep improving the quality continuously from time to time in all of our company division i.e; sales & marketing, project, human resource and finance & accounting division.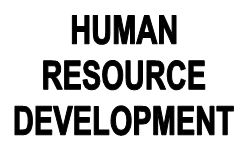 Human resources development is very important to improve the contribution made by people to our company.
We strongly believe that our management, staff and workers should be professional, therefore we give all of the employee education and training in their field. It enriches their ability to fulfill our commitment "Customer Satisfaction" with quality.
CAHAYA ABADI ELECTRIC carries various major branded products, such as:
'TERAOKA' Automatic Door from Japan
'CAME' Automatic Gate from Italy
'GRIZZLY Eledyna' Automatic Door from Canada
'RIB' Automatic Gate from Italy
'E-LOCK' Automatic Gate from Malaysia
'JANTEK ',Access Card System
The TERAOKA Automatic Door creates Space, we at TERAOKA Automatic Door have always produced specialized products that may be considered ahead of their time. Domestically, we were the first to come out with the electrical automatic door, a panic-system automatic door, train partition automatic door, ship automatic door, and last but not least a totally soundproof and hermetic automatic door etc.
Together with activating switches of all applications. We have no doubt in saying that by using state-of-the-art technology, our automatic door offers the most practical functionally available today. This progressive attitude is inherent in our products and it's the driving force behind our technological advances.
To meet the needs of the next generation, automatic door is it itself, a concept of SPACE.
At TERAOKA Automatic Door, we always ready for new challenges, whatever the future may bring.
CAME' Automatic Gate and Door
For Over 40 years, CAME is leading European Company in the Home, Office, Parking and Acces control Automation Industries.
Over 40 years experience in continual innovation and technology, ensure the best quality of Came products. Maintaining high quality standards is a challenging commitment. Came's motivation when it comes to quality, is evident and measurable in every phase of the production: whether this is the conception which involves engineers, designers, specialists and technicians, or the selection of raw materials; from production processes, which exploit cutting-edge technological solutions, to constant and rigorous quality controls on the finished product.
These very high standards have allowed CAME to achieve the top rewards and certifications from international authorities the world over. Came Cancelli Automatici employs an Integrated Quality Management system that is UNI EN ISO 9001 compliant, and an Environmental Management system that is UNI EN ISO 14001 internationally certified.
The integrated quality/environmental system is set up to achieve the company's primary goals of total customer satisfaction, environmental protection and continual respect of workers and the territory in which Came Cancelli Automatici operates.
CAME provides Cutting – Edge
Technological Solutions in a range that includes Single Homes, Condomoniums, as well as Industrial, Urban and Airport Facilities.
Every time that CAME designs and produces a new Operator, Safety is the prime consideration throught a meticulous analysis of the risks, with internal controls and test thatall the products sistemacally go through. CAME has Introduced the exclusive Automation concept or EN tested : a definition which means that the product are made and tested in compliance with the strictest European standards relative to impact prove, guaranteeing product reliability for certification
'GRIZZLY Eledyna Automatic Door
Eledyna Technology Corporation was established in 1979. The company commands its own R&D center in Canada. During the past three decades, we have dedicated ourselves on developing and manufacturing products of high quality and functionality to fulfill every possible demand from our customers. That way we never cease to bring automatic door systems to perfection.
Over the past decades, Eledyna Technology has ranked first place in the local market due to the stability and reliability of its products, and now we are building our worldwide reputation with the same enthusiasm.
Eledyna Technology is the top ranking automatic door company for superb services and high quality products empowering better solutions for your projects and buildings.
Superb services | Our multi-national staff members can provide services and supports in many languages.
High quality products | We constantly research and update our products to meet public demands. Our automatic doors are a pleasure to use: easy, safe and economical too, greatly reducing your air-conditioning costs.
Better solutions | Eledyna GRIZZLY's automatic doors are the doors of choice for giving customers the very best impression, our reasonable prices and wonderful quality makes it a perfect choice for the customers.
Based on the concepts of "Safety, Speed, Strength, Silence and Smoothness", every single detail in the manufacturing process is carefully controlled to guarantee top performance.
RIB' Automatic Door & Gate
RIB is working towards progress that respects the standards and regulations in force as Well as the environment. The company design useful and safe appliances that guarantee efficiency and trans-quality in everyday life.
The success of RIB can be found above all their vacation for research: the gap between the company and the competition can also be measured by noting the resources dedicated to these sectors which have allowed the development of new electronic technology to be applied to the command, safety and control of automatic systems. It should also be noted that the electronics market is one of the fastest moving sectors with its radical and astonishing turnovers, continuously evolving at breathtaking speed.
RIB products are created in a highly efficient and rational plant which is fitted with SDM assembly robots. The success and efficiency of an automatic production system requires accurate checks during each work stage, before they arrive at the packing and shipment warehouse the products are tested by specialized technicians in order to guarantee their perfect working order. The quality control circle is completed by the after sales service department which places its dynamism at the customers disposal, intervening and solving any eventual problem.
Ranger is a remote controlled automatic gate system specially designed to last and provide comfort. Engineered to be relied upon and built to withstand heavy usage. This versatile system can be installed to existing gates. The drive units of the system are mounted in the ground and thus do not alter the aesthetic appearance of the gate.
After more than a decade since its introduction, the system continues to automate gates around the world. This field – tested testimony of its reliability and robustness is far better than any claims of reliability with reports of 100.000 test cycles within the confines of laboratory environment.
'JANTEK', ACCESS Card System
Stand Alone system
Fully Integrated System
Lift Control System
Biometric (fingerprint) System
Vehicle Identification system
Door Locking System
Mechanical / electrical Lock
Magnetic Lock
Glass Strikes
Electromechanical Lock
Smart key